Michael R. Allen | Director and Architectural Historian
michael@preservationresearch.com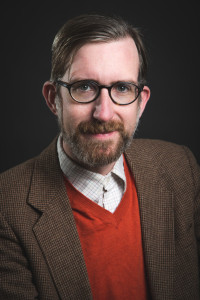 Michael R. Allen founded the Preservation Research Office in 2009. Additionally, he holds an appointment as University College Coordinator and Lecturer in the American Culture Studies Program at Washington University in St. Louis, where he teaches courses on historic preservation, architectural history and the politics of place. Through the Office, Allen had led architectural surveys, historic district nominations and rehabilitation planning efforts across the city of St. Louis, East St. Louis and other cities in Missouri and Illinois. Allen's work emphasizes the social, economic and political dimensions of preservation planning in legacy cities. Allen is a frequent speaker on preservation and regional architectural history, and has appeared in settings ranging from the 2014 National Preservation Conference to the St. Louis Art Museum.
Allen is the author or co-author of nearly 50 National Register of Historic Places nominations. Allen's writing on architectural history includes chapters in The Making of An All-America City: East St. Louis at 150 (2011) and Buildings of Missouri (forthcoming, 2015; edited by Osmund Overby) as well as numerous scholarly and popular articles on topics ranging from the Pruitt-Igoe housing project to the evolution of industrial architecture in St. Louis. Allen is a contributing writer to Next City, where he covers both national and regional historic preservation and urban planning issues. Currently, Allen is an executive committee member of the Preservation Rightsizing Network and vice president of the board of Modern STL, the regional mid-century modern preservation organization. He has named cats after Oscar Niemeyer and Harland Bartholomew, but is not necessarily a modernist himself.
Outlets: Next City Articles / nextSTL Articles / Instagram / Twitter
---
Lynn M. Josse | Affiliated Architectural Historian
lynn@preservationresearch.com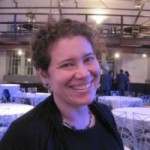 Lynn Josse has conducted historic resource surveys and written National Register nominations professionally since 1994. As author of more than 30 successful nominations, Lynn is thoroughly familiar with National Register survey and nomination procedures. Lynn is St. Louis' leading practitioner of neighborhood historic district surveys and nominations. She has led 15 major surveys in both St. Louis and Oregon and has also worked on a survey in North Dakota. Some of Lynn's recent projects include the Oak Hill Historic District, Liggett and Myers Historic District and the St. Cecelia Historic District in St. Louis. Currently, Lynn serves as Acting Director of the Chatillon-DeMenil House Foundation .
Lynn is the co-author of the most recent architectural guide to St. Louis, St. Louis Landmarks and Historic Districts (with Carolyn Hewes Toft, 2002) and writer of the award-winning documentary University City: The First Century (2006). In 2004, Lynn was a Public Policy Research Center Fellow at the University of Missouri-St. Louis. Prior to that, Lynn was Assistant Director of Landmarks Association of St. Louis, where she was employed from 1996 until 2003.  Lynn has served on the boards of DeSales Community Housing Corporation and the Chatillon-DeMenil House Foundation and Modern STL.
Additionally, Lynn has wide experience in public programming and has developed and utilized a variety of databases in Microsoft Access for both preservation and non-preservation clients. Lynn has a bachelor's degree from Northwestern University and a master's degree in historic preservation from the University of Oregon.
---
Phil Fargason | Project Associate
phil@preservationresearch.com
Phil Fargason has diverse background in architecture and public policy. He studied architecture and Urban Design at Washington University and recently completed the Coro Fellowship in Public Affairs. Living in St. Louis for 7 years, Phil has been excited to see the ways that historic preservation is used as a powerful tool to stabilize neighborhoods. He is excited to be engaged with and learn from as many aspects of the preservation process as possible at PRO.