EDUCATIONAL WORK

Seizing Historic Tax Credit Opportunities in Illinois
Landmarks Illinois contracted Preservation Research Office to assist with the development of a series of eight workshops on historic tax credits across the state of Illinois. The workshops present the findings of the report, Economic Development Opportunities from an Illinois Historic Tax Credit, which PRO prepared for Landmarks Illinois in 2013. Workshops ran from August through September 2014 in Aurora, Chicago, Columbia, Glen Ellyn, Kankakee, Herrin, Rock Island and Springfield.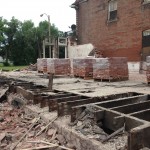 30 Days of Demolition
A collaborative program created with artist Carlie Trosclair for the Marfa Dialogues at the Pulitzer Arts Foundation, July-August 2014.
---
CULTURAL RESOURCES SURVEYS, COMPLIANCE & NOMINATIONS: ILLINOIS

Downtown East St. Louis Historic District
East St. Louis is working on an asset-based strategy for downtown revitalization, with historic buildings at the center. The National Park Service listed the district in September 2014, enabling the use of historic tax credits. The hard work only has begun, but the prospects are inspiring.
Leclaire Historic District
PRO updated the National Register of Historic Places nomination for this former utopian industrial village, now part of Edwardsville, Illinois. The original form was less than 12 pages long without a resource inventory; the new form is 205 pages and incorporates the results of PRO's architectural survey of the district.
---
CULTURAL RESOURCES SURVEYS, COMPLIANCE & NOMINATIONS: MISSOURI
Downtown YMCA Building
With the upper floors of this historic central YMCA vacant, PRO aided the owner in securing National Register listing to facilitate future housing. Along the way, we learned much about the architectural and social history of this landmark built in 1926.

Hamiltonian Federal Savings and Loan Association Building (Rooster)
PRO prepared a National Register of Historic Places nomination for this modernist financial services building, built in 1961. Omitted from a neighborhood historic district because of its age, the retro building was a perfect home for a new branch of the popular restaurant Rooster — and a perfect match for PRO's interest in mid-century modern preservation.
High-Rise Public Housing Towers in St. Louis, Missouri
PRO prepared a context study on public housing tower architecture in St. Louis, from the 1949 United States Housing Act era through the Turnkey program era.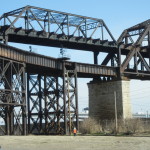 MacArthur Bridge
During a Section 106 review, PRO evaluated both the National Register of Historic Places eligibility and potential adverse impact of road deck removal for this historic double-deck bridge across the Mississippi River.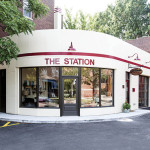 The Station
PRO prepared a National Register of Historic Places nomination for this abandoned gas station, one of many that Standard Oil built on its 1940s streamlined modern prototype. The nomination aided the rebirth of the building as a home of growing catering business.
Yeatman Square Historic District
Located in St. Louis' JeffVanderLou neighborhood, the area around Yeatman Square is one of the few areas in the depleted neighborhood to retain continuous historic fabric. PRO's version of right-sizing is exemplified here: creating a boundary that honors remaining heritage while providing resources for reinvestment.
---
HISTORIC REHABILITATIONS

Apartments at 2051-55 Maury Avenue
PRO prepared the historic tax credit application for this project, which converted a 24-unit apartment building in St. Louis' Southwest Garden neighborhood into an 18-unit building housing modern urban apartments.
---