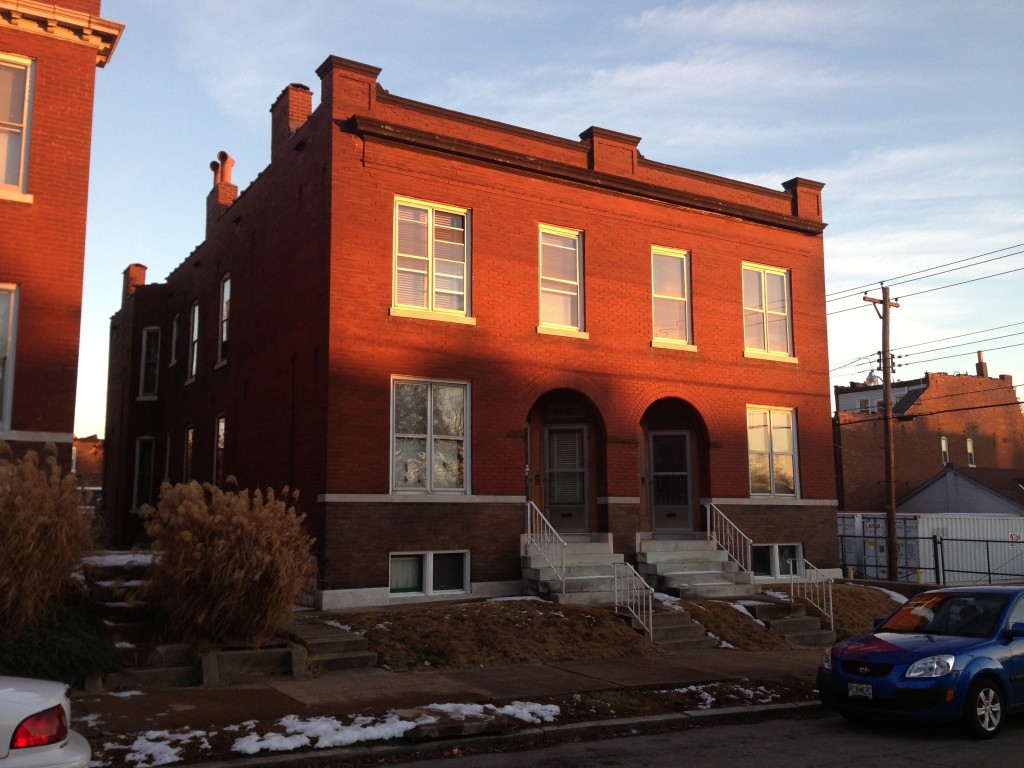 Location: Benton Bark West; St. Louis, MO
Type of Project: Historic Renovation
PRO Services: Historic Tax Credit Application, Layout Consultation
Commencement: January 2014
PRO is assisting the developer of these two buildings located right off of the Cherokee Street corridor. The developer is retaining the four-unit layouts of each building, and investing in updating systems as well as in building new kitchens and bathrooms. In the end, the exteriors will be renewed and changed little while the interiors will receive enhancement to meet modern needs. The neighborhood will retain the density and the availability of quality rental housing — both hallmarks of urban neighborhoods.
These two story, multi-family buildings fit the typology of early working and middle-class housing typical of the Gravois-Jefferson Streetcar Suburb Historic District and as described in the Multiple Property Documentation Form (MPDF) "South St. Louis Historic Working- and Middle-Class Streetcar Suburbs." The buildings were built in 1910 corresponding with the period (1890-1910) in which the vast majority of the contributing buildings in the Gravois-Jefferson district were constructed.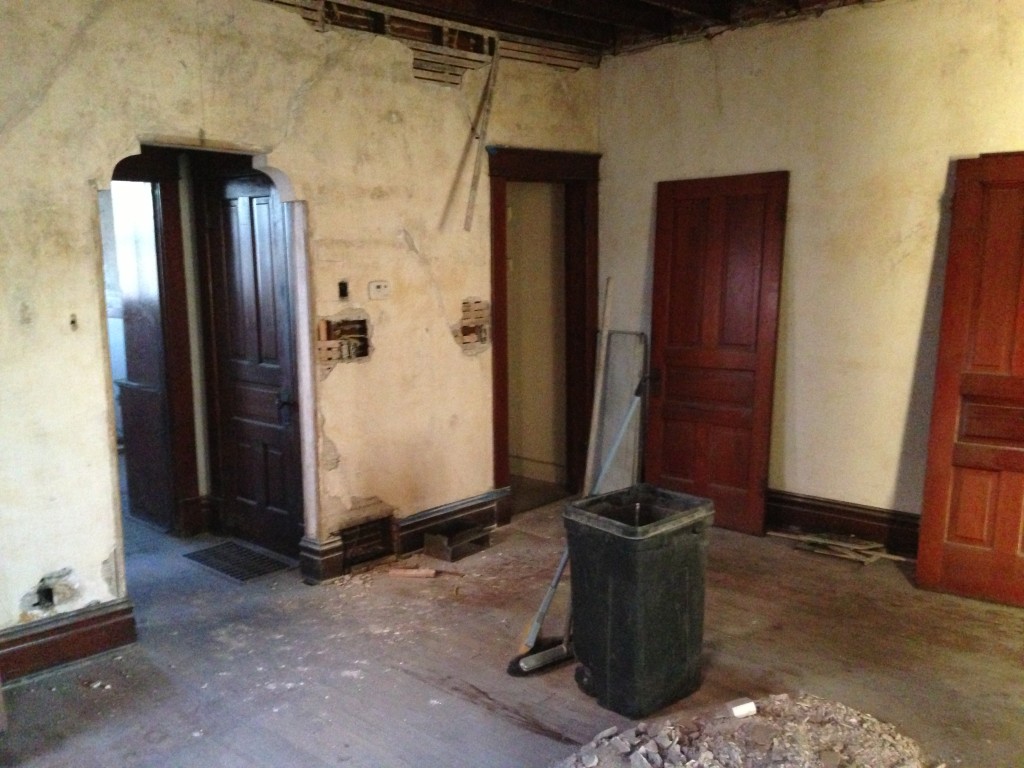 In addition, the buildings have many of the features common to multi-family residential buildings in the district: red brick facade with a raised limestone foundation and signature brickwork elements, including Romanesque arches and façade details in the Classical Revival style. There are just enough differences between the buildings, despite very similar layouts: fenestration, the arrangement of the openings and the treatments on each parapet distinguish the two buildings from the same year.
With updates and care, these two buildings will continue to show the viability of St. Louis' robust vernacular housing stock.