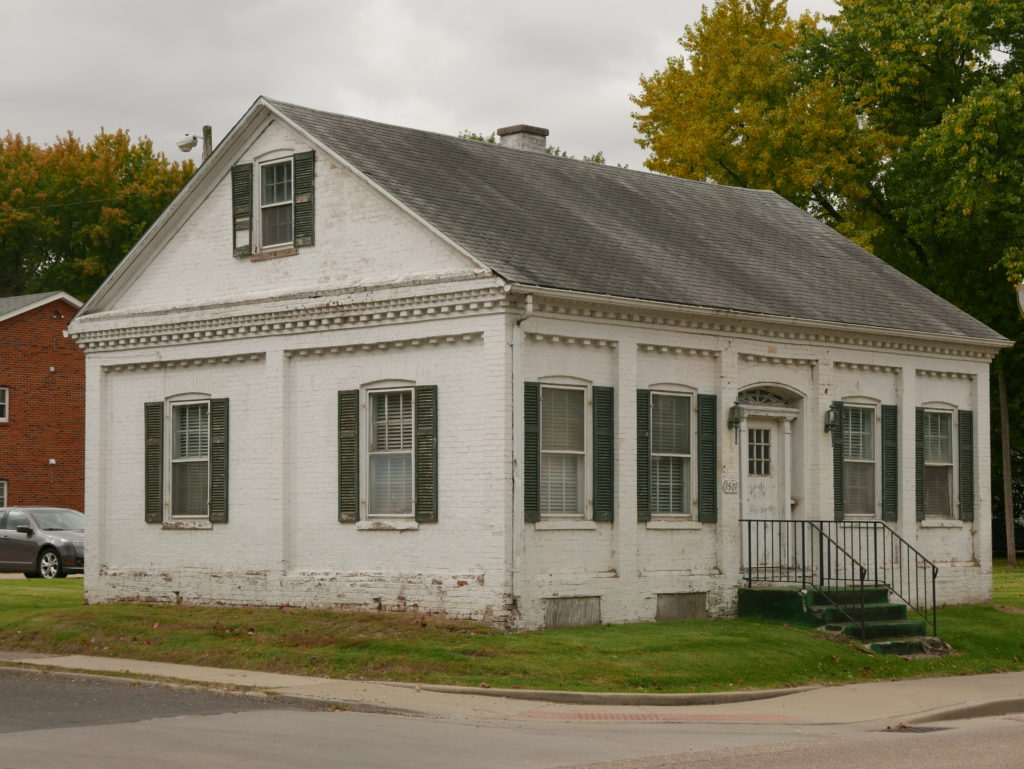 Location: Edwardsville, Illinois
Type of Project: Local Historic District Survey
Commencement: 2019
Status: Final Report Submitted, December 2019
The City of Edwardsville engaged the Preservation Research Office to survey a section of the Downtown Historic District and make recommendations for which properties should be considered contributing and which should be considered non-contributing for purposes of preservation review under Chapter 54 of the ordinances of the City of Edwardsville. The City of Edwardsville created the Downtown Historic District through Resolution 446-11-2005 in 2005. The district resolution was supported by a legal boundary description of the non-contiguous areas comprising the district, but there was no evaluation of properties in the district to guide the review of the Historic Preservation Commission. A local landmark application for the Downtown Historic District prepared by Karen Mateyka in October 2005 preceded the designation, but the ordinance does not specify whether Mateyka's evaluation of contributing and non-contributing statuses is enacted by ordinance, or simply an advisory list.
The City of Edwardsville decided to clarify the status of buildings in the Downtown Historic District for future preservation review and for economic development planning. The City of Edwardsville identified the section of the Downtown Historic District most in need of evaluation as the area north of College Street generally running on both sides of North Main Street to the northern boundary of the district. Preservation Research Office conducted field, archival and public records research on 80 primary and 16 secondary buildings in that area in order to evaluate each resource. The Historic Preservation Commission has approved demolition of four of the primary buildings, and accordingly these were not assigned contributing or non-contributing status.
The survey recommended that 35 primary buildings and 2 secondary buildings be considered contributing and 41 primary buildings and 14 secondary buildings be considered non-contributing. Four primary buildings in the survey area had been approved for demolition and were not evaluated. The survey also recommended consideration of reducing the boundary of the current district, or separating it into two districts.