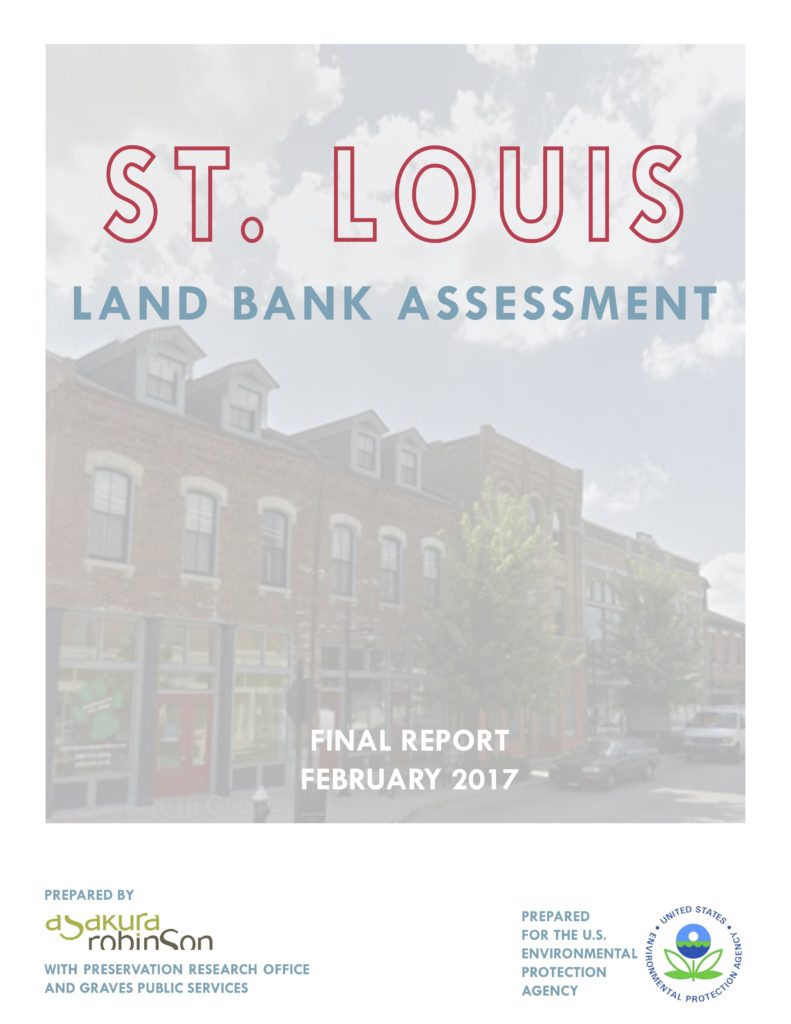 Type of Project: Public Policy Research and Analysis
PRO Services: Research, Analysis, Writing, Stakeholder Engagement
Duration: 2016-2017
Working as a subcontractor to Asakura Robinson, Preservation Research Office provided research and policy analysis for this thorough assessment of St. Louis's Land Reutilization Authority. The resulting report to the City provided recommendations for transformative reform of the landbank agency, whose portfolio includes over 5,000 buildings.
This report reviews the results and recommendations from the Asakura Robinson Company's assessment of the Land Reutilization Authority (LRA)'s land bank operations. The study was paid for by the U.S. Environmental Protection Agency as part of the City's involvement in Strong Cities, Strong Communities. The study's goal was to make recommendations for process improvements based on a deep understanding of current LRA operations and research on national best practices.
Read the full report here.