by Laura Jablonski
Edwardsville's Leclaire neighborhood began in 1890 as a collaborative living experiment and soon became a model of sustained working class success. St. Louis manufacturer N.O. Nelson built his factories in the Leclaire area, constructing quaint cottages and houses near them to draw employees and their families. Homes were fully equipped with electricity, running water, and green lawns, while the brick factories were innovative and efficient. Respected and treated well, workers were offered pension among other benefits. The combination fostered a pleasant lifestyle both in and outside the workplace. A baseball diamond, bowling alley, a lake for boating, as well as community buildings for school, clubs, and concerts were free to all Leclaire residents.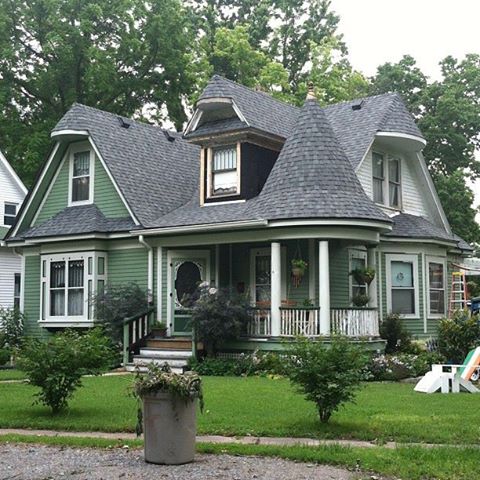 Nelson's Leclaire project set the national standard in working class dignity. Ensuring an enjoyable work and home life encouraged care for the whole person. Nelson's premise is simple: Happy, fulfilled people are the solution to labor conflict. Those who can both provide for their families and enjoy their work can more fully contribute to a thriving community. And so Leclaire thrived: families flourished and businesses blossomed as Nelson's formula for collaborative living saw continued harmony.
This summer, Preservation Research Office will be conducting the first-ever architectural survey of Leclaire. Our work comes at the request of the Edwardsville Historic Preservation Commission. PRO also will update and rewrite the district's existing National Register of Historic Place's nomination, create an inventory clearly identifying which buildings do or do not contribute to the area's architectural or social significance, and identify the style of each building in order to determine the appropriate design work needed. The project is made possible through a grant from the Illinois Historic Preservation Agency.
Laura Jablonski, a marketing and social entrepreneurship major at Creighton University, is serving as an intern at PRO this summer.