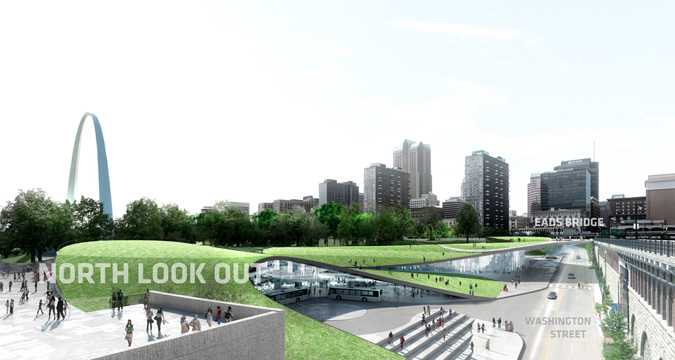 Type of Project: Design Competition
PRO Services: Historic Preservation Counsel; Historic Research
Duration: 2009-2010
Through the kind connection of our friends at KAI Design & Build, Preservation Research Office landed a spot as sub-consultant on the City+Arch+River design team headed by SOM, Hargreaves & Associates and BIG. This team became one of the nine semi-finalists in the second round, and one of the five finalists in the last round.
Preservation Research Office offered counsel on applicable historic preservation standards as well as historic research on both the St. Louis and East St. Louis riverfronts. A review of the proposed design is found on nextSTL.